See what our clients are saying
Our mission is to provide quality services to all our client and thier pets. We offer services throughout southern Maryland.
Tae
This is Tae. Tae's owner was having problems with him getting scared in the middle of a walk and just stopping. She was also having problems getting him just to go outside at times. I started by helping him build his confidence with scent exercises. Then we moved on to puzzles and other brain games for dogs. I will continue to work with Tae until he gains more confidence and enjoys his new job of searching!
Dante and Nibblet
Donna is a great trainer! So very pleased with the work she did with us and Dante and Niblet!
Joe Orlando
Baylee
I honestly can not thank you enough, you are amazing with her and Baylee responds so well to you. Thank you so very much from the bottom of my heart!!
Kathryn Ward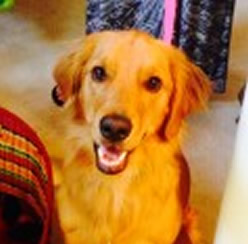 Penny
Our 15 month old Golden Retriever, Penny, is a graduate of the Good Manners Training. She learned to sit, stay, down, watch and many others commands. The Fink family is very happy with our new and improved dog or should we say new and improved dog owners. We learned so much from Donna! Highly recommend her to anyone having trouble training a pet.
Ted and Stephanie Fink